Have you ever watched a movie in 'Version Originale' (V.O.)? It's a great way to improve your listening comprehension, learn about anglophone culture and listen to the sound and rhythm of English. When I moved to France in 2001, I didn't install UK satellite TV but instead immersed myself in French television and films for over 4 years. At first, I didn't understand everything that was being said, just the general story, but slowly my comprehension improved. When I was laughing uproariously at 'Bienvenue chez les Ch'tis', at the cinema, I knew that the immersion had worked.
Many cinemas in Morbihan show films in V.O.  For example, 'La Garenne' in Vannes, 'Ti Hancock' in Auray, 'Cineville' in Lorient.  Our local cinema 'Le Cetlic Cinema' in Baud (56) has a movie in V.O. every Monday evening.
Best V.O. films showing this month:
There's a great selection this month. I particuarly looking forward to watching 'Opertation Mincemeat, and 'The Duke'.
The Lost City : Comedy/Action – 2022.
Reclusive author Loretta Sage writes about exotic places in her popular adventure novels that feature a handsome cover model named Alan. While on tour promoting her new book with Alan, Loretta gets kidnapped by an eccentric billionaire who hopes she can lead him to an ancient city's lost treasure from her latest story. Determined to prove he can be a hero in real life and not just on the pages of her books, Alan sets off to rescue her.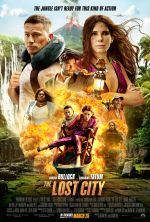 Doctor Strange in the Multiverse of Madness : Adventure/Action – 2021.
Dr. Stephen Strange casts a forbidden spell that opens the doorway to the multiverse, including alternate versions of himself, whose threat to humanity is too great for the combined forces of Strange, Wong, and Wanda Maximoff.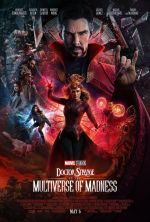 Operation Mincemeat : War/Drama –  2020. 
Operation Mincemeat is set in 1943 as the Allies are determined to launch an all-out assault on Fortress Europe. But they face an impossible challenge – to protect a massive invasion force from entrenched German firepower and avert a potential massacre.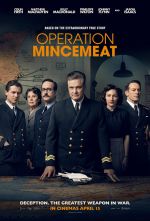 Downton Abbey: A New Era : Drama/Romance – 2022. 
The Crawley family goes on a grand journey to the South of France to uncover the mystery of the dowager countess's newly inherited villa.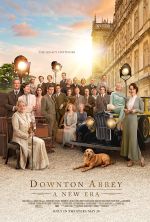 The Duke : Drama/Comedy – 2020.
In 1961, a 60-year-old taxi driver steals Goya's portrait of the Duke of Wellington from the National Gallery in London. He sends ransom notes saying that he will return the painting if the government invests more in care for the elderly.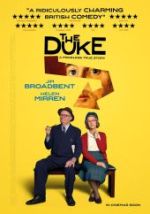 If you have an opportunity to seeing any of these movies in the next few weeks, please tell me what you think, and add your comments below.